A Plague Tale: Requiem
Overview
A Riveting Adventure You Can't Miss!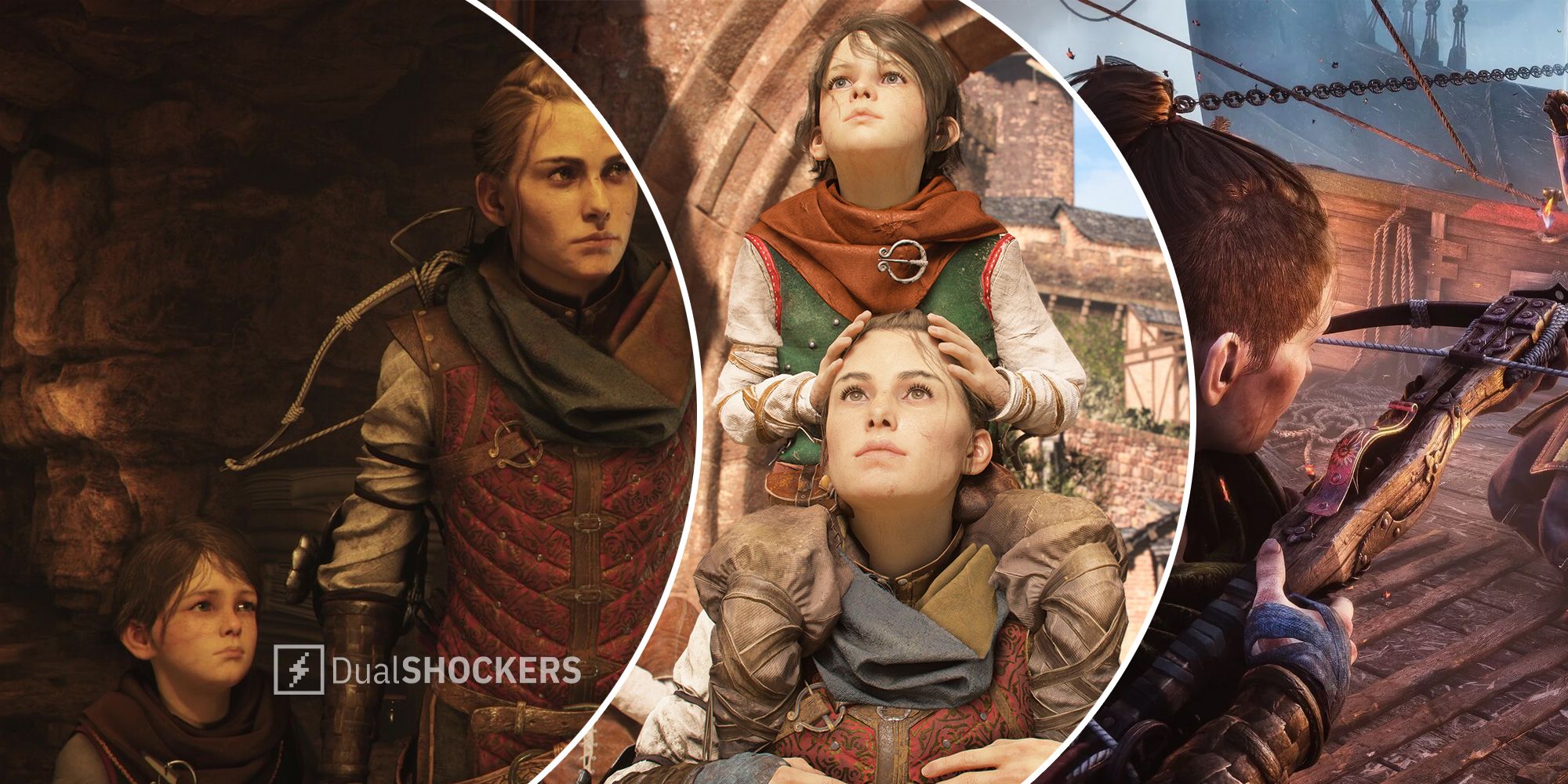 Get ready, fellow gamers! Asobo Studio has done it again with the release of A Plague Tale: Requiem, the captivating sequel to the critically acclaimed A Plague Tale: Innocence. This action-adventure masterpiece is packed with gripping storytelling, incredible visuals, and thrilling gameplay that will have you on the edge of your seat.
One of the most heart-pounding features of the game is the grotesque, ravenous rat swarms that are as terrifying as they are mesmerizing. As you manipulate light and darkness to keep these menacing creatures at bay, you'll be completely immersed in the gameplay. The creative use of these rat swarms adds an element of strategic thinking, making the experience even more enthralling.
An Engrossing Storyline You Won't Forget
A Plague Tale: Requiem doesn't just deliver a thrilling gameplay experience; it also tells a captivating story that will stay with you long after the credits roll. The game continues the heart-wrenching journey of Amicia and Hugo as they face unthinkable horrors and overwhelming odds. Their bond grows stronger with each challenge, and you'll find yourself rooting for them every step of the way.
The narrative is expertly crafted, drawing you in and keeping you engaged from start to finish. The game masterfully balances the darkness of the world with moments of warmth and levity, making the characters feel genuine and relatable.


A Plague Tale: Requiem is a truly remarkable game that should not be missed. Its engaging gameplay, powerful storytelling, and stunning visuals make it an unforgettable experience. If you're a fan of action-adventure games or just appreciate a well-crafted story, this game is an absolute must-play.
So, grab your controller and prepare yourself for an adventure like no other. A Plague Tale: Requiem will have you captivated, terrified, and inspired as you join Amicia and Hugo on their harrowing journey. Trust me, fellow gamers – you don't want to miss this one!
Storyline
Are you prepared to embark on an unforgettable journey filled with heartache, bravery, and the unbreakable bond between two siblings? A Plague Tale: Requiem, the highly anticipated sequel to A Plague Tale: Innocence, delivers a gripping narrative that will have you hooked from the opening scene. In this review, we'll dive deep into the game's engrossing storyline that will leave you both excited and emotionally invested.
An Epic Tale of Survival and Sacrifice
A Plague Tale: Requiem tells the harrowing story of Amicia and her younger brother, Hugo, as they continue their struggle for survival amidst a world torn apart by the twin horrors of the Inquisition and the deadly rat plague. The narrative picks up where the first game left off, with our brave protagonists facing ever-growing challenges in their quest to stay alive and protect one another.
One of the most powerful aspects of A Plague Tale: Requiem is the undeniable bond between Amicia and Hugo. As the siblings face unspeakable horrors and seemingly insurmountable odds, their relationship only grows stronger, and you can't help but become emotionally invested in their journey.
The game skillfully portrays the lengths to which these siblings will go to protect one another, showcasing the indomitable strength of the human spirit in the face of adversity. This emotional core drives the narrative and adds a layer of emotional depth that makes the game truly unforgettable.
A Living, Breathing World
A Story That Will Stay With You
A Plague Tale: Requiem's powerful storyline is a testament to the power of great storytelling in video games. With its unforgettable characters, heart-wrenching moments, and a world that feels both fantastical and grounded, the game's narrative is sure to leave a lasting impression on anyone who experiences it.
If you're a fan of deeply emotional and gripping stories, A Plague Tale: Requiem is a must-play game that you simply cannot afford to miss. So, gear up and prepare yourself for a storytelling experience like no other. You'll laugh, you'll cry, and you'll be left in awe of the sheer power of the story that unfolds before you!
Graphics
A Plague Tale: Requiem's graphics do more than just create an immersive world; they also serve as a powerful storytelling tool. Throughout the game, you'll encounter visually arresting set-pieces and cinematic moments that will leave you breathless. These sequences are expertly crafted to evoke a sense of awe and wonder, providing unforgettable moments that will stay with you long after you've finished the game.
Game Mechanics
A Unique Blend of Action, Stealth, and Puzzles
A Plague Tale: Requiem's gameplay mechanics strike a perfect balance between action, stealth, and puzzle-solving. The game constantly keeps you on your toes as you switch between heart-pounding action sequences and tense moments of sneaking past deadly foes. This blend of gameplay styles ensures that no two moments in the game feel the same, providing players with a rich and varied experience.